Gift Yourself the Smile You've Always Wanted at Oldham Family Orthodontics in Kyle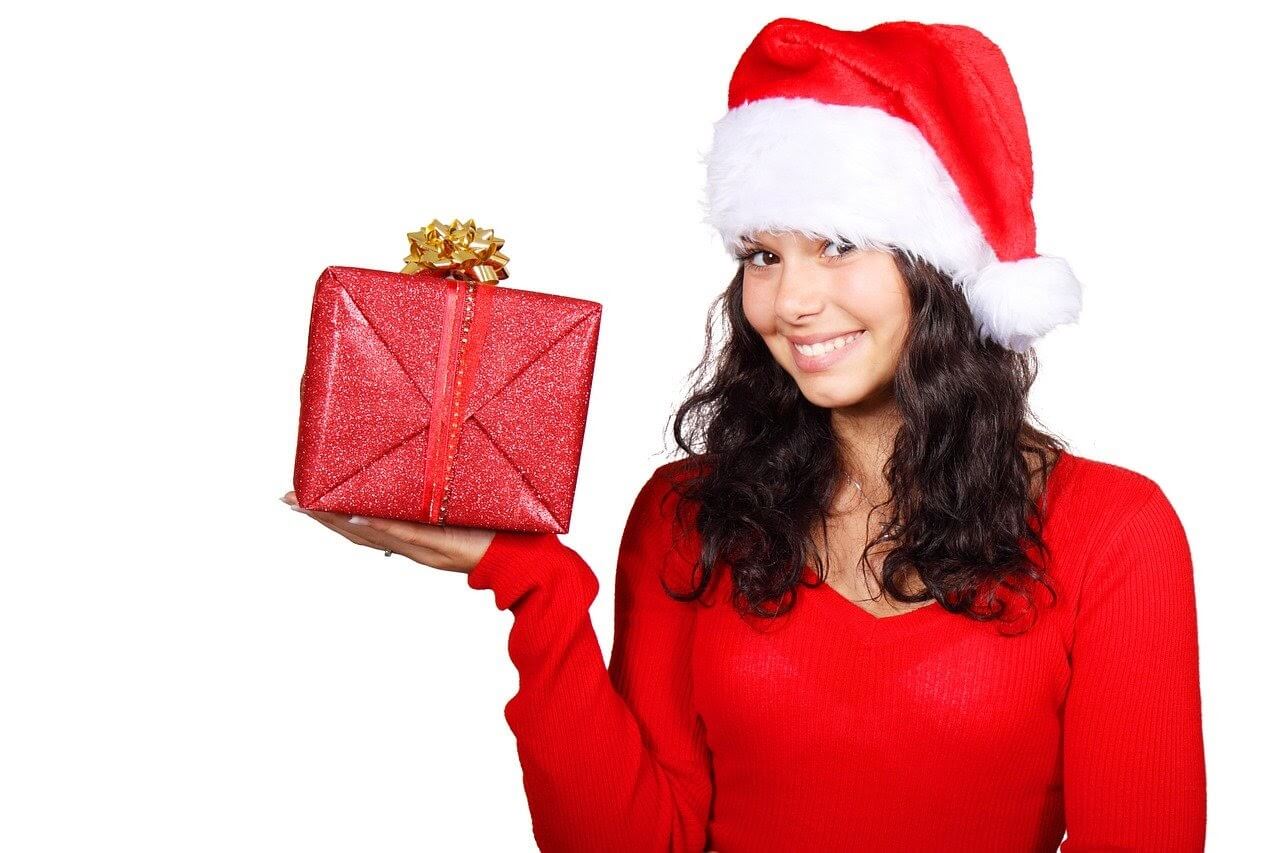 You've spent days and hours driving, buying, and wrapping, and finally all your Christmas shopping is done and the presents are under the tree! Now, what about YOU? It's easy to put ourselves last, especially when we have loved ones that we love to spoil and treat. But this Christmas and New Year's, we give you permission to gift yourself the smile you've always wanted! At Oldham Family Orthodontics in Kyle, we want to help you get started on your smile journey! Many of our adult patients are quick to see the necessity of getting their kids braces, but postpone their own Kyle orthodontic treatment. At our office we have lots of different orthodontic choices to pick from with flexible financial options that fit your budget. There's no need to wait any longer to treat yourself! Here are some of the treatments we offer our adult patients:
Traditional Kyle/Buda Braces
Traditional braces in Buda are a great option no matter how old you are. They are probably the most well-known way to straighten teeth, and they are much more comfortable than they used to be. While clear aligners like Kyle Invisalign are certainly a popular option for adult orthodontics in Buda, if you have complicated bite issues or severe crowding problems, Buda braces are a great way to get those larger changes corrected. We use high-grade stainless steel, special brackets and colored elastics to achieve that perfect smile. If you go this option, you can expect to wear your Kyle/Buda braces for about 18 months to 2 years, depending on how many changes need to be made. You'll come in about every six weeks for Dr. Oldham to check on your braces, tighten them, and change your rubber bands. When Kyle braces are worn correctly, they are extremely effective at straightening teeth.
Orthodontics in Kyle: Clear Braces
We also offer adults the option of clear braces in Kyle! Cosmetically, clear braces in Buda are a much more discreet option than standard braces. Instead of metal brackets, we use ceramic brackets, which are tooth colored and blend in easier with your smile. Clear braces use a wire and bracket system to help shift your teeth into the proper position. Some say that clear braces are actually less painful to wear than traditional braces because the ceramic brackets are less harsh on the gums and cheeks. While clear braces do tend to be a little pricier than traditional metal braces, they are usually a bit more affordable than Kyle Invisalign. Treatment with clear braces is much the same as traditional braces. You can expect to have appointments with Dr. Oldham about every six weeks so he can evaluate how your teeth are shifting, tighten your wires, change your elastics, and check that your brackets and wires are still in the proper position.
Kyle Orthodontics: Lingual Braces
If you really want to hide the fact that you have Kyle braces, you can get lingual braces, which are attached to the back of the teeth. This option is available only in certain cases. Patients with an extreme or deep overbite may not be good candidates for lingual braces, because an overbite can put pressure on the brackets on the back of the teeth and cause them to detach too easily. Some patients also find that lingual braces cause them to lisp, (which is not ideal as an adult) and others find that they develop sores and discomfort on their tongue particularly while eating or speaking. Lingual braces can be harder to clean than traditional braces, but the treatment plan of coming into the office every six weeks is about the same.
Invisalign in Kyle
Lots of adults prefer Kyle Invisalign over traditional braces because they are pretty much "invisible" as the name suggests. If you choose this option, you'll receive a series of aligners to gradually align your teeth. You'll wear each set of aligners for about 7-10 days before switching to the next set. Many adults like the fact that Buda Invisalign trays are removable, and you can take them out to brush and floss your teeth and eat meals. While they are more expensive than traditional braces, adults enjoy that they are virtually unnoticeable and can still produce fantastic results. Dr. Oldham has extensive experience with Invisalign, and can answer any questions you might have about this great orthodontic option. For the most Frequently Asked Questions about Invisalign in Kyle, read our
previous blog post
!
In-House HD Aligners
For patients that only require minor changes and adjustments to their teeth and bite such as mild crowding and relapse cases, we offer in-house HD aligners made on our
state-of-the-art 3D printer
. Sometimes patients who come in requesting Kyle Invisalign are actually great candidates for our in-house HD aligners. Because these aligners are made in our office, we have quality control of the entire process from start to finish. Patients who go this route can often complete treatment much faster than with other options. Dr. Oldham can discuss all of the pros and cons of this type of treatment with you when you come in for your consultation.
Come Visit Oldham Family Orthodontics in Kyle!
At our office we understand that everyone is an individual, and the treatment options that work for one patient may not be the right fit for everyone. That's why if you're considering adult orthodontics in Kyle, we recommend booking a FREE consultation so you can find out exactly what your specific options are. We offer comprehensive orthodontic treatment to kids, teens, and adults in Buda/Kyle no matter how complicated the case! We're open for extended weeknight and weekend hours to fit your busy schedule, and we can work around any extracurriculars you've got going on.
You deserve to get the kind of smile you want from a highly trained and qualified board-certified orthodontist. Dr. Maxwell Oldham is a board-certified Kyle orthodontist who has the education and experience to design your individual treatment plan. A certification from the American Board of Orthodontics is the highest level of achievement in the profession of orthodontics.
We accept most dental insurance plans, and we'll work with you to customize a financial plan that fits your needs. There's no need to wait any longer to get started on your smile journey! Book your FREE consultation today!
---
If you live in Kyle, San Marcos, or Buda, orthodontics has never been easier.
We provide braces and Invisalign in Kyle to kids, teens, and adults.
Call us today at 512-256-7886 to schedule your FREE orthodontic consultation!