Your Hometown is Our Hometown: Why We Love Living in Kyle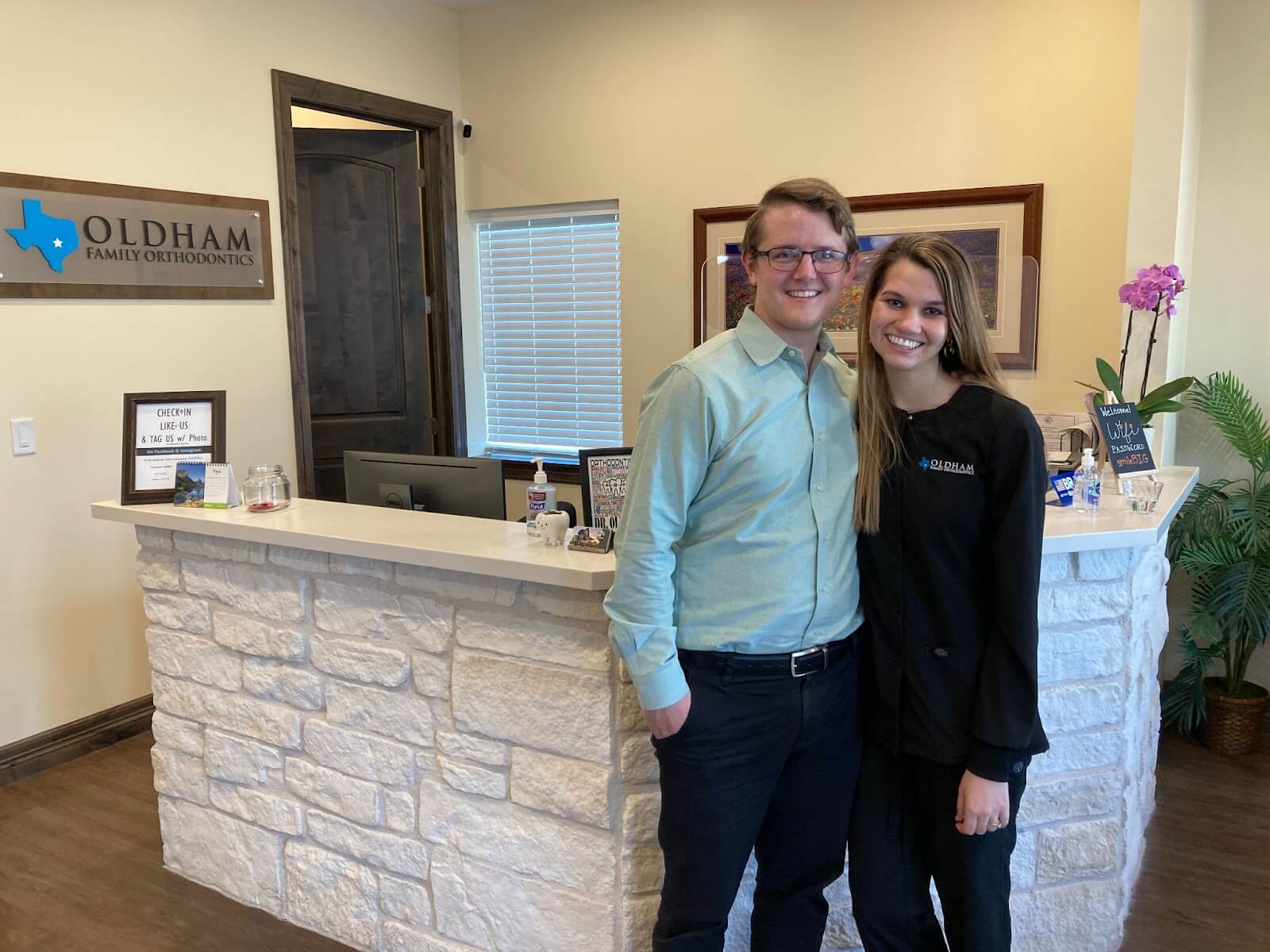 At Oldham Family Orthodontics in Kyle, we can hardly believe it's our one year anniversary! When we opened our office doors in January 2021 there's no way we could have predicted that a Texas Snowpocalypse would hit our town just a month afterwards. Through it all, we weathered the storms and we are overwhelmed by the support and love from everyone in our amazing Kyle, TX community.
Not only do we have our orthodontic office here in Kyle, TX, but we live here, too! It's such a joy to run into our patients when we're out shopping, at church, or just around town. We love to see our patients both in and out of the orthodontic office in Kyle. Even though Kyle is growing like crazy, we believe that small town charm and feel won't wear out anytime soon. Whether we're grabbing ice cream at La Ola Pop Shop , playing a round of mini golf at the WWII Museum and Golf Course or picking up food at Spicy Bite , we love to support local businesses and attend special events within the Kyle community.
If you're thinking about Kyle orthodontic treatment and you live in the Buda/Kyle/San Marcos area, come by our office for a FREE consultation! Here's what you can expect when you book an appointment with us.
How To Book a Consultation
At Oldham Family Orthodontics in Kyle, we offer each and every patient a FREE consultation no matter their age or current orthodontic situation. We believe it's important for you to be completely educated about all your options for orthodontics in Kyle, without the pressure of paying for that first appointment. You can call us to schedule your consultation at 512-256-7886, or schedule it online with the click of a button! Some patients wonder if it's ok to come in for a consultation if they've previously had no orthodontic treatment before. The answer is, of course! Whether you've previously had Kyle/Buda braces, or never set foot in an orthodontist's office, a consultation is for you.
What Happens During a Consultation
When you come into our office, you'll be greeted by our office staff, who will walk you over to our X-ray machine to get both X-rays and pictures taken. These X-rays are completely free, and they allow Kyle Orthodontist Dr. Oldham to see what's going on inside your mouth, as well as around and underneath it. Once you've completed both the X-rays and the pictures, you will have a complete oral exam performed by Dr. Oldham. He will look inside your mouth and see how your teeth come together and evaluate your orthodontic needs. Our 3D scanning technology allows Dr. Oldham to take a complete 3D picture of your teeth, so you won't have to mess with any silly-putty-like mold material getting stuck in your mouth.
Once your initial exam is completed, you will talk with Dr. Oldham in his office about the treatment options that will best meet your individual needs. Because every patient is unique and your smile goals might be different than someone else's, Dr. Oldham will go over a personalized treatment plan with you and discuss the length of expected treatment time. At our office you can choose from:
Standard Kyle/Buda Braces
Invisalign in Kyle
Clear Braces
In-House HD Aligners
Lingual Braces
All of these options come with different pros and cons, so during the consultation take the opportunity to ask questions and voice any concerns you might have about orthodontics in Kyle.
Financial and Insurance Information
We know everyone's financial situation is different, and that's why we offer dental insurance options and payment plans for treatment. There's no need to pay everything up front unless you want to. The actual cost of your orthodontic care will vary depending on your personalized treatment plan and individual needs. Dr. Oldham will discuss the cost with you and show you an estimate in numbers, so there are no surprises. We use OrthoFi to plan your cost of treatment, and you will be emailed a specific link with all the financial information laid out for you if you want some time to think it over. You can change how much your payments will be each month based on the amount you decide to put down.
We want to make our orthodontic care affordable for everyone and we will help you make a payment plan that best fits you or your family's budget. Our flexible financing options, low money down, and interest free payment plans allow orthodontic care to be both practical and cost-effective. We also accept most major credit cards and dental insurance plans.
Come Visit Oldham Family Orthodontics in Kyle!
You deserve to get the kind of smile you want from a highly trained and qualified board-certified orthodontist. Dr. Maxwell Oldham is a board-certified Kyle orthodontist who has the education and experience to design your individual treatment plan. A certification from the American Board of Orthodontics is the highest level of achievement in the profession of orthodontics.
We offer comprehensive orthodontic treatment to kids, teens, and adults in Buda/Kyle no matter how complicated the case! We're open for extended weeknight and weekend hours to fit your busy schedule, and we can work around any extracurriculars you've got going on.
"I'm so grateful that I found Oldham Family Orthodontics. I never had braces as a child and I never wanted to smile or show my teeth. In my 50's I thought I'd look into it. I was excited about picking different rubber bands for my braces. Dr Oldham suggested aligners and I am so pleased. I'm on my 8th "tray". Incredible results! Dr. Oldham and his wife, Olivia are professional and thorough, they are always available to answer my questions and have encouraged me throughout this process. Thanks for all you do for Kyle and surrounding community. Making Texas smile! Yay!" -Google Review from Ana C.
---
If you live in Kyle, San Marcos, or Buda, orthodontics has never been easier.
We provide braces and Invisalign in Kyle to kids, teens, and adults.
Call us today at 512-256-7886 to schedule your FREE orthodontic consultation!