Orthodontics in Kyle: Why Do I Need to Wear My Retainer After Braces?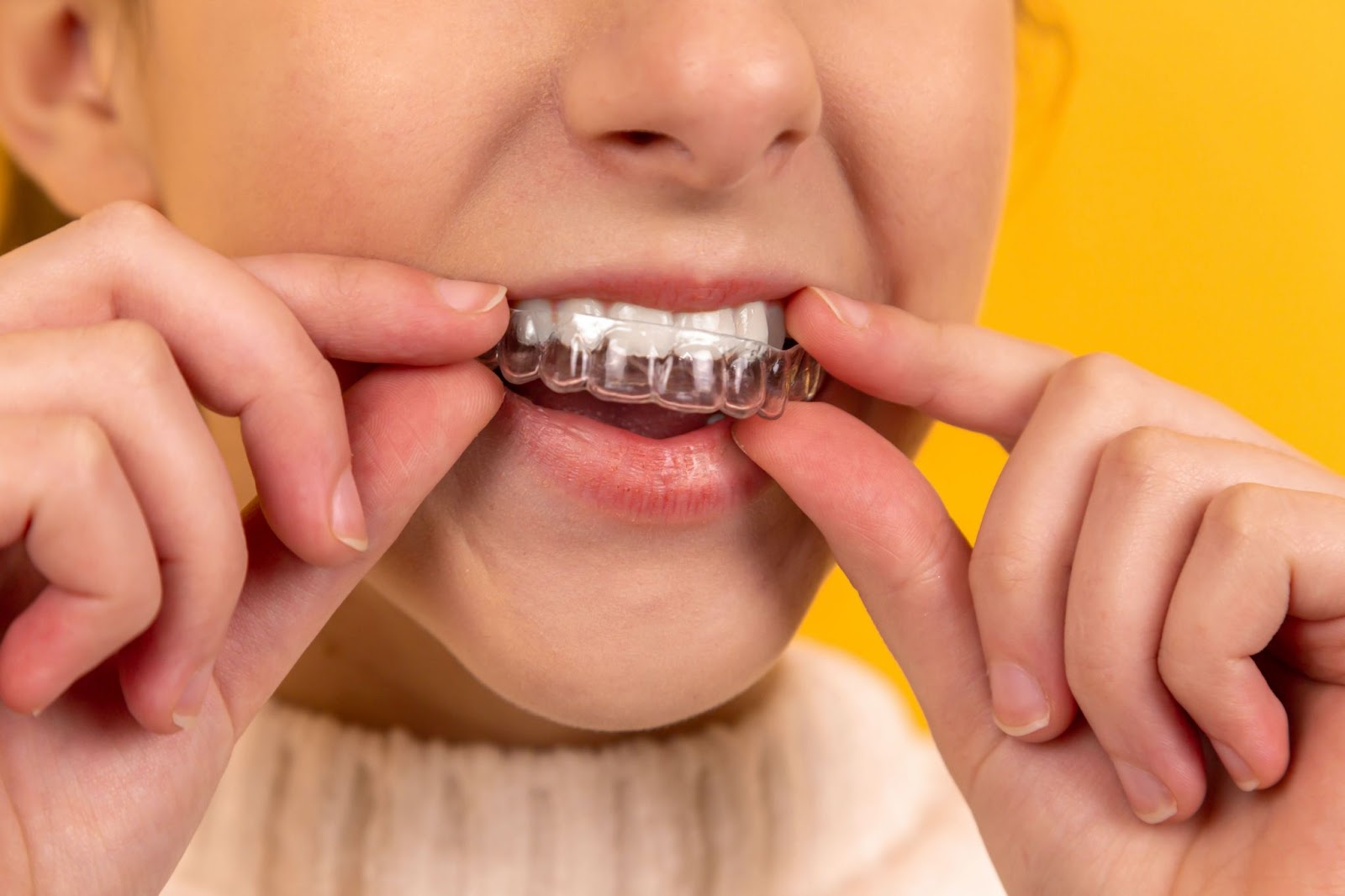 When your Kyle orthodontic treatment is complete and you finally have that beautiful smile you've always wanted, don't forget to wear your retainer! Although Kyle braces and Invisalign in Kyle can shift your teeth into their correct position, a retainer worn every night afterwards will ensure that those teeth stay put! At Oldham Family Orthodontics in Kyle, we like to tell our patients to wear their retainers, "At Nighttime for a Lifetime!" When you wear your retainer faithfully, you're investing in your current and future smile.  
What is a Retainer?
  Your retainer will be custom-made to fit your new, straight smile perfectly. It's a dental appliance designed to prevent teeth from moving. Wearing your retainer allows those newly aligned teeth the time they need to adjust into the soft tissue and jawbone in your mouth.   There are a lot of different types of retainers in Kyle out there. Read our blog post,
"Retainer Options After Kyle Braces"
to learn about the different types available.  
What Happens If I Don't Wear a Retainer?
  If you neglect to wear a retainer after Buda braces or Buda orthodontic treatment, you could potentially undo all the hard work that was put into correcting your dental issues and smile. Just like your body continues to grow and develop as you get older, your teeth will naturally try to shift over time, too.  
"Teeth can move because the bone that holds them in place continually breaks down and rebuilds. During "active" orthodontic treatment, when teeth are being moved, the orthodontist uses braces or aligners to deliver gentle, controlled forces to guide teeth into their proper places. But forces are continually at work in the mouth that can move teeth when you bite, chew, swallow and speak. To counteract these naturally-generated forces, continued retainer wear may be advised. Nothing can prevent 100% of tooth movement, but when retainers are worn as prescribed, they are the best tool available to minimize movement." -From the American Association of Orthodontists
  When you stop wearing your retainer, you risk both your teeth changing position, and your bite changing. If you used to have a crossbite, or an overbite, or an open bite before braces in Kyle, you may start to see subtle changes over the years in the way your teeth come together. When your bite changes, so does your method of chewing. Having an improper bite can mean putting an extra amount of pressure on certain teeth, causing excessive tension or force. This can lead to a cracked tooth, which could result in a root canal or even a tooth extraction. By neglecting your retainer, you're not only wasting all the time and money that went into your original treatment, you're also risking your overall oral health. Your retainer is an absolutely essential part of teeth straightening and alignment.  
How Often Do I Need to Wear My Retainer?
  When your Kyle braces or aligners first come off, your Kyle orthodontist will recommend you wear your retainers full-time for a couple of months. Then, after a scheduled follow-up visit, he or she will most likely tell you to wear them just while you sleep at night. It's never a bad idea to keep in the habit of wearing them all the time just in case.  
Tips to Keep Your Retainer Safe
  There are a lot of patients who come to us for a new retainer after losing the one they were originally given. It's so easy to lose removable retainers because they are usually clear and small appliances. Here are a few tips to keep your retainer safe:
Keep your removable retainer in its case if it's not in your mouth.
Don't put your retainer into your bag or pocket-it's easy to forget about it or smash it accidentally.
Avoid putting your retainer in a napkin. It can be mistaken for trash and end up in the garbage.
Keep a retainer case with you at all times.
Don't let your dog or cat near your retainer! Dogs can quickly chew them up!
Prevent your retainer from becoming misshapen by high temperatures-stay away from heaters, hot stoves, and don't leave in a hot car.
Invest in YOU When You Wear Your Retainer
  We understand that wearing a retainer is a lifetime commitment, which can be hard for some people to wrap their heads around. But it should be a lifetime commitment that you want to make! When you invest the right amount of time in proper retainer wear, you're also investing in your future smile and oral health. Don't be that person that comes back to the orthodontist after a few years with a sheepish grin that's crooked again because you didn't wear your retainer. Plenty of patients will tell you it's more time, money, and hassle all over again that could have been avoided if they'd followed their orthodontists' directions.  
Choose Oldham Family Orthodontics in Kyle
  If you're looking for a Kyle Orthodontist that will give you the kind of results you want, look no further than Oldham Family Orthodontics in Kyle! Dr. Maxwell Oldham and his staff strive to give each and every patient individualized attention and excellent care. Dr. Oldham is
board-certified
, which means he has the combined expertise, training, knowledge, and experience to deliver fantastic results.
  If you've stopped wearing your retainer or you're thinking about Kyle/Buda braces or Invisalign in Kyle for the first time, set up a FREE consultation with us! You'll have X-rays taken, a full digital image rendered of your individual smile, and a thorough oral exam done by Dr. Oldham all at no cost to you. At your consultation Dr. Oldham will discuss your treatment options and breakdown financials step-by-step with you. At our office, you're not just another patient. You're part of our family!  
If you live in Kyle, San Marcos, or Buda, orthodontics has never been easier. 
We provide Kyle/Buda braces and Invisalign in Kyle to kids, teens, and adults. 
Call us today at 512-256-7886 to schedule your FREE orthodontic consultation!