The Cost of Braces in Kyle-Don't Be Spooked!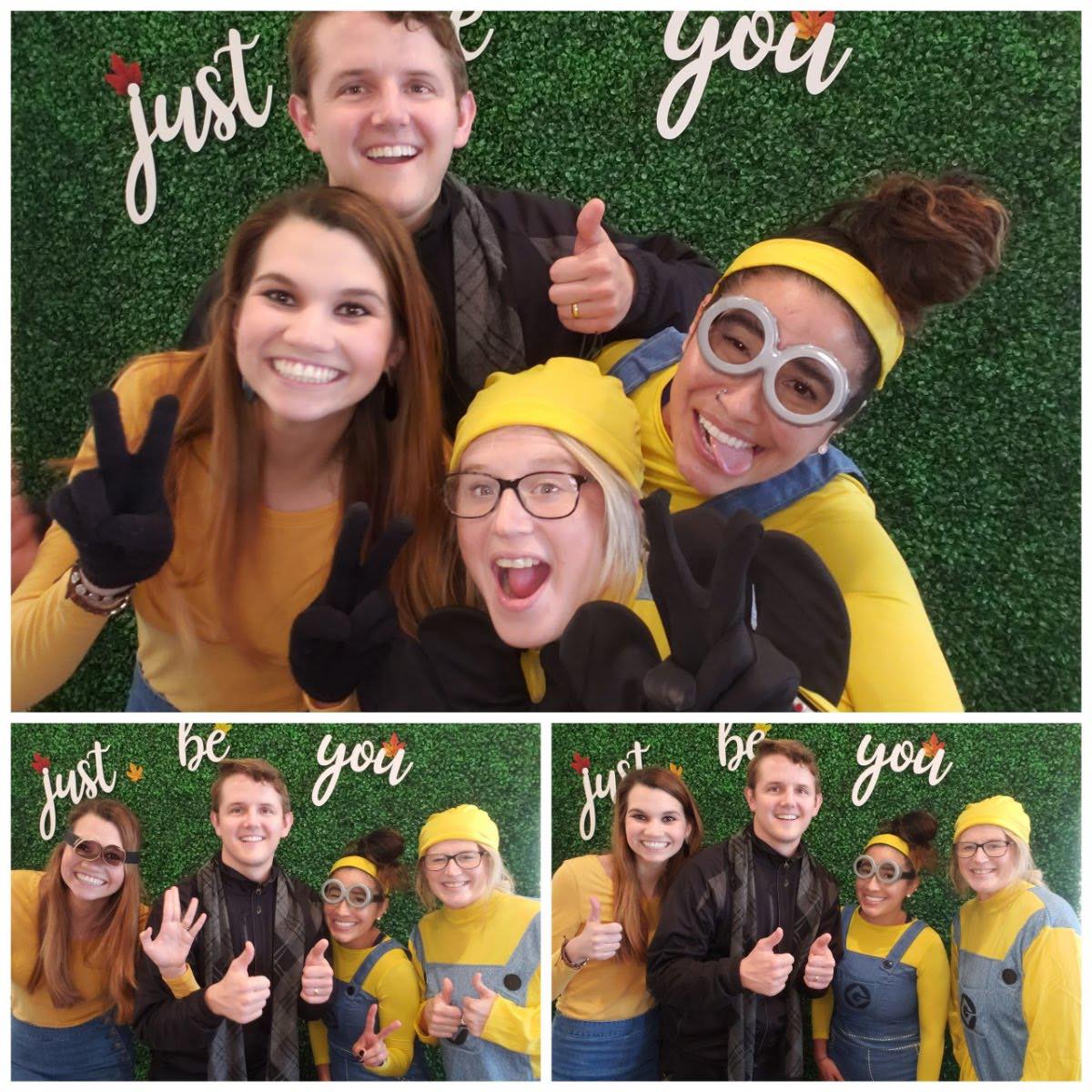 *Dr. Oldham & Staff Halloween 2021*
Happy Halloween! Here at Oldham Family Orthodontics in Kyle, we hope you're getting into the Halloween spirit and looking "fa-boo-lous". We've had a lot of our patients tell us that they put off getting Buda braces and/or Invisalign in Kyle for a long time, worrying it was unaffordable. But we're here to tell you that you don't need to be "spooked" by our prices! If you're wondering, "how much are braces in Kyle?" or thinking it's finally time to get braces or Invisalign, we have so many different financial options that will fit your budget and your lifestyle that we'll take the "scary" right out of it!
At Your Initial Consultation
There's no exact price for Kyle braces and/or Invisalign. The total cost will depend on how long you have to wear them and what kind of dental intervention you might need. You will also pay more or less depending on what type of insurance you have.
When you come into our office for your FREE initial consultation, we'll go over what your treatment plan will look like and discuss the specific costs you can expect. In some cases, you may need dental treatment prior to getting braces on, during treatment, or after treatment (for instance, if you need teeth pulled or a cavity filled). That will also affect the overall amount you pay and may not be included in the total estimate received.
Other Factors That May Influence Cost
As stated before, the cost of your Kyle braces will depend on your personalized treatment plan and individual needs. Other things that may affect the price include:
How old you are
The type of braces you get
The length of time you need braces
How well you take care of your braces
How far your teeth need to be moved
A lot of insurance companies' dental plans will pay for partial treatment of kids' braces, but may not always provide financial assistance for adult braces. It's important to contact your dental insurance company to voice any questions or concerns you may have about covered procedures. We are also more than happy to answer any questions you may have.
Flexible Financing Options at Oldham Family Orthodontics
We offer several payment options to make Buda/Kyle braces and Kyle Invisalign affordable for everyone. When you sit down with Dr. Oldham, he can map out a payment plan with you that fits your family's budget.
"We offer an excellent financing program. We offer zero percent interest financing for the length of the treatment, but we'll also allow you to take those payments out a little beyond the treatment time to keep the monthly amount down," says Dr. Oldham. "You do have the option to pay all up front, and you will get a discounted rate on total treatment cost. With a variety of payment options, you can customize your down payment to fit your needs. You can design a monthly payment that works for you. So if you're getting a 24-month treatment, you can pay it back early or pay a little more some months and a little less other months. You have full control over your repayment terms."
After your consultation, you'll be given a link to "OrthoFi", which is the program we use to calculate treatment plan costs. You can adjust your monthly payment based on how much you put down initially.
Select Oldham Family Orthodontics in Kyle
At Oldham Family Orthodontics in Kyle, we sincerely care about you and don't want the cost of braces or Invisalign to scare you into putting off treatment! We believe each patient deserves to receive superior orthodontic service and a beautiful smile.
Board-certified Kyle orthodontist Dr. Maxwell Oldham and our staff see patients from the Kyle, Buda, and San Marcos area, but we even have some patients that drive from Austin to see us! If you're thinking about Kyle/Buda braces, Invisalign in Kyle, or another form of treatment, Dr. Oldham has the right education and expertise to solve your individual case. With our latest, up-to-date technology and caring doctor and staff, you'll feel welcomed and right at home. We are confident that with our variety of orthodontic treatment options you can achieve gorgeous results without breaking the bank.
"Dr. Max, Olivia, and their team have created an office environment that is warm and welcoming. The Kyle community is lucky to have them. The care they provide is high-quality, cutting edge, personalized and professional. We plan to continue to use this office for a long, long time." –Google Review from Drew B.
Before you eat a ton of candy tonight, make sure you read our blog about what treats are ok and which you should avoid this Halloween season! Have a Happy Halloween!
If you live in Kyle, San Marcos, or Buda, orthodontics has never been easier. 
We provide Kyle/Buda braces and Invisalign in Kyle to kids, teens, and adults. 
Call us today at 512-256-7886 to schedule your FREE orthodontic consultation!