Saying Thank You to Our Patients at Oldham Family Orthodontics in Kyle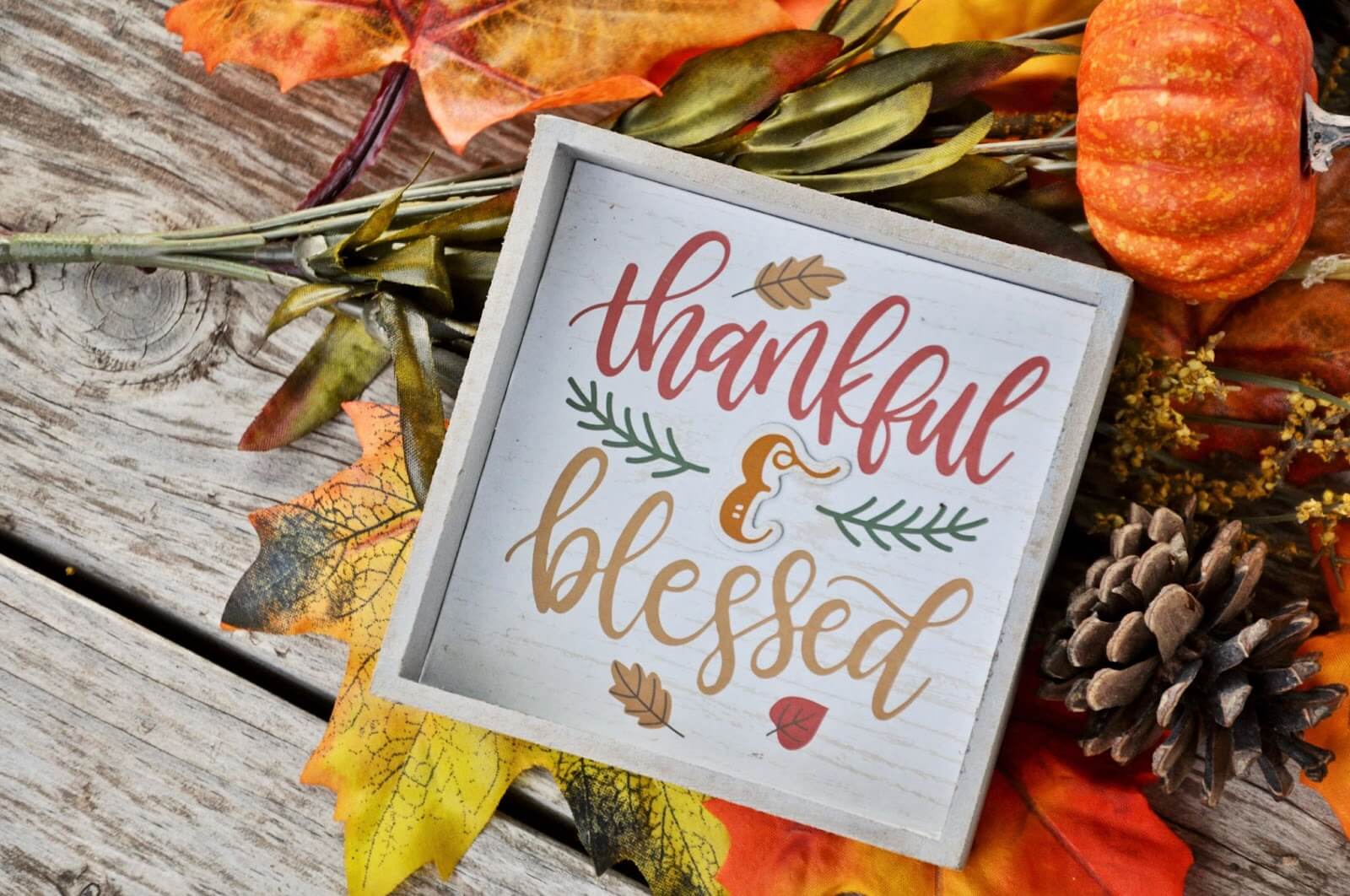 Thanksgiving is just around the corner, and here at Oldham Family Orthodontics in Kyle, we wanted to take a moment to say thank you to the best patients around! We hope that everyone gets to celebrate this holiday feasting and laughing with friends and family. This season we especially want to give thanks to our patients for choosing our orthodontic office in Kyle!
"We are so thankful for our patients," says Dr. Oldham. "It makes me happy to see the change that patients go through and the confidence they build as they go through treatment. I'm thankful I can provide patients with beautiful smiles and stable bites."
At our office that serves orthodontic needs in the Buda/Kyle area, we provide comprehensive orthodontic treatment in Buda/Kyle for kids, teenagers, and adults living in the Buda/Kyle/San Marcos area. We are wowed by all of the amazing patient reviews we've accumulated in the time we've been open, and so humbled to be able to make a difference in this wonderful community in Kyle. If you are considering orthodontic treatment in Kyle, read some of our reviews below and you'll be convinced it's the perfect time to get started!
Adult Orthodontics in Kyle, Including Kyle Braces and Kyle Invisalign
We are thankful we are able to provide our adult patients with orthodontic options like traditional braces and Invisalign aligners. Our patients prove that no matter how old you are, it's never too late to get that perfect smile.
"I have long put off getting braces to fix my bite and I was very apprehensive to even get braces due to my age. Dr. Oldham and his staff made me feel right at home during my initial visit . . . They had excellent service and they really care about you as an individual! Glad I got my braces journey started and that I finally am going to get my bite fixed." -Google Review from Melissa J.
"I'm so grateful that I found Oldham Family Orthodontics. I never had braces as a child and I never wanted to smile or show my teeth. In my 50's I thought I'd look into it . . . Dr. Oldham suggested aligners and I am so pleased. I'm on my 8th "tray". Incredible results! Dr. Oldham and his wife, Olivia are professional and thorough, they are always available to answer my questions and have encouraged me throughout this process. Thanks for all you do for Kyle and surrounding community. Making Texas smile! Yay!" -Google Review from Ana C.
Melissa and Ana are just two of our patients that are on their way to a beautiful smile. When you come in for a FREE consultation, Dr. Oldham can determine whether Buda braces or Buda Invisalign will be the best fit for your individual situation.
Kyle Orthodontics for Kids
We are incredibly grateful that we have so many kids as patients! They are so fun and bring such a life and energy to our office. We love seeing kids' confidence grow as their smiles are transformed. Here's what parents of our kid patients want to pass on to other parents seeking orthodontic treatment for their kids.
"Dr Oldham and his staff are so wonderful! Both of my kids have had an excellent experience getting their braces! The staff is always [so] welcoming and helpful! I couldn't be happier and more pleased! I highly recommend them to everyone!" -Google Review from Hallie S.
"Dr. Oldham and Olivia are absolutely outstanding. . . . My daughter felt so comfortable and they both made sure she understood what each step was. She left with her new braces excited to start her journey! Our family thanks them for being amazing. I am so glad we were referred to them!!" -Google Review from Alissa H.
We want orthodontic treatment to be a positive experience for all of our kid patients and their family members. We'll explain all your options to you and your child before you start treatment, and we'll answer any questions you have about the process.
Flexible Appointments to Fit Your Busy Schedule
At our office we understand that not everyone can come see their orthodontist during the day, and that's why we're open for extended weeknight and weekend hours to fit your hectic schedule. We want to make sure we're here for you when you need us.
"I absolutely love Dr.Oldham and his staff. They are very welcoming and accommodating to your needs. Scheduling is easy and visits always go as planned. They pay attention to detail and make sure that all your concerns are taken care of. I highly recommend Oldham family orthodontics to anyone in need of ortho treatment." -Google Review from Ankita V.
". . . As a working parent offering evening and Saturday appointments has been a huge help! I highly recommend Dr. Oldham for your or your child's Orthodontic needs!" -Facebook Review from Katie L.
Choose Oldham Family Orthodontics in Kyle
"We are truly blessed here at Oldham Family Orthodontics in Kyle", says Olivia Oldham. "We are so thankful for all of our patients. We are thankful they share their lives with us. We love hearing about sports wins, academic accomplishments, learning a new instrument, a new job, pregnancy and so much more! Thank you to our patients for becoming part of our family and allowing us to give you the smile you deserve."
Dr. Maxwell Oldham is a board-certified Kyle orthodontist with the education and experience to design your individual treatment plan. At our office, we offer FREE orthodontic consultations and accept most dental insurance plans. With financial options that fit your needs, why wait to get started?
---
If you live in Kyle, San Marcos, or Buda, orthodontics has never been easier.
We provide braces and Invisalign in Kyle to kids, teens, and adults.
Call us today at 512-256-7886 to schedule your FREE orthodontic consultation!